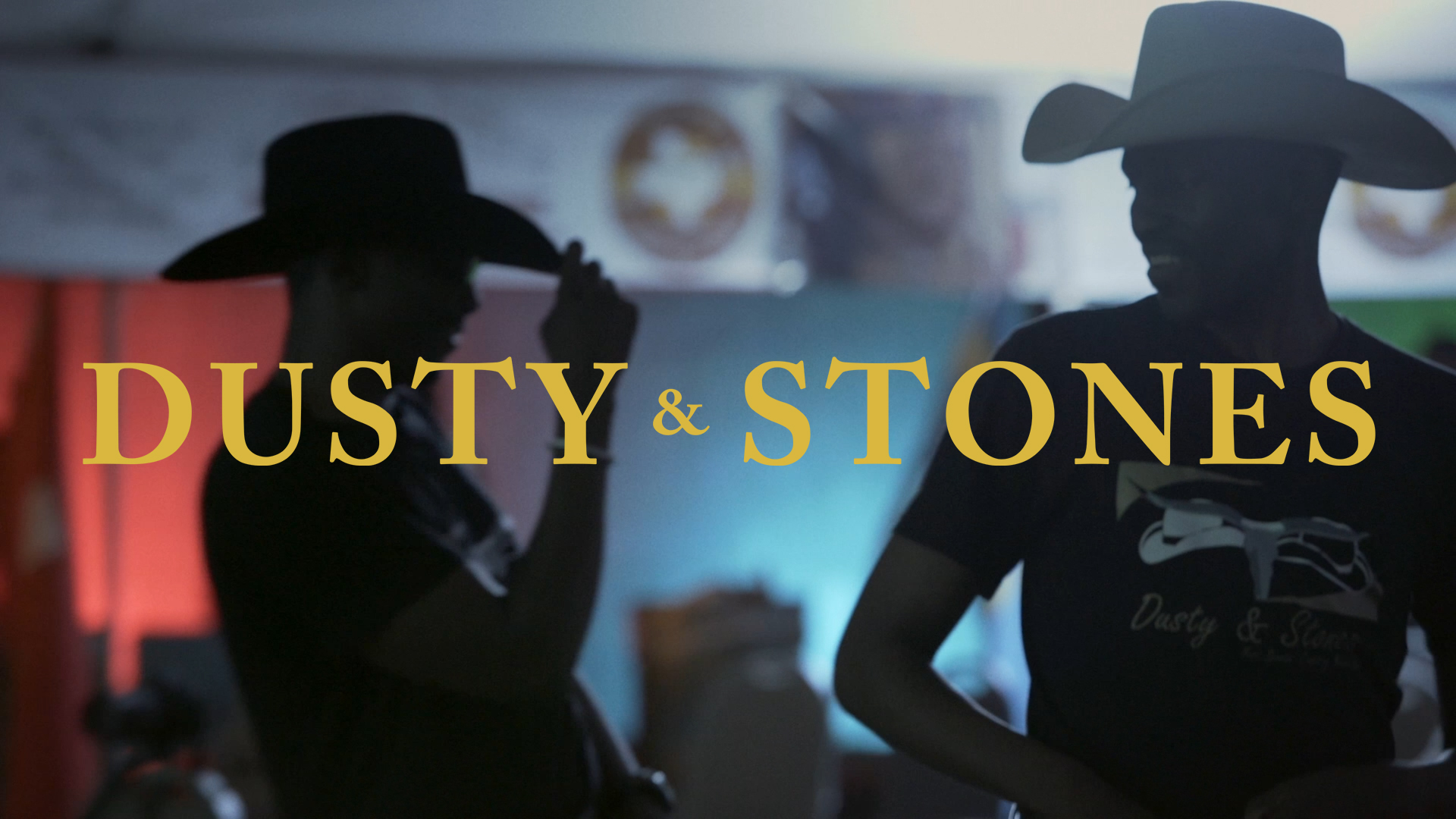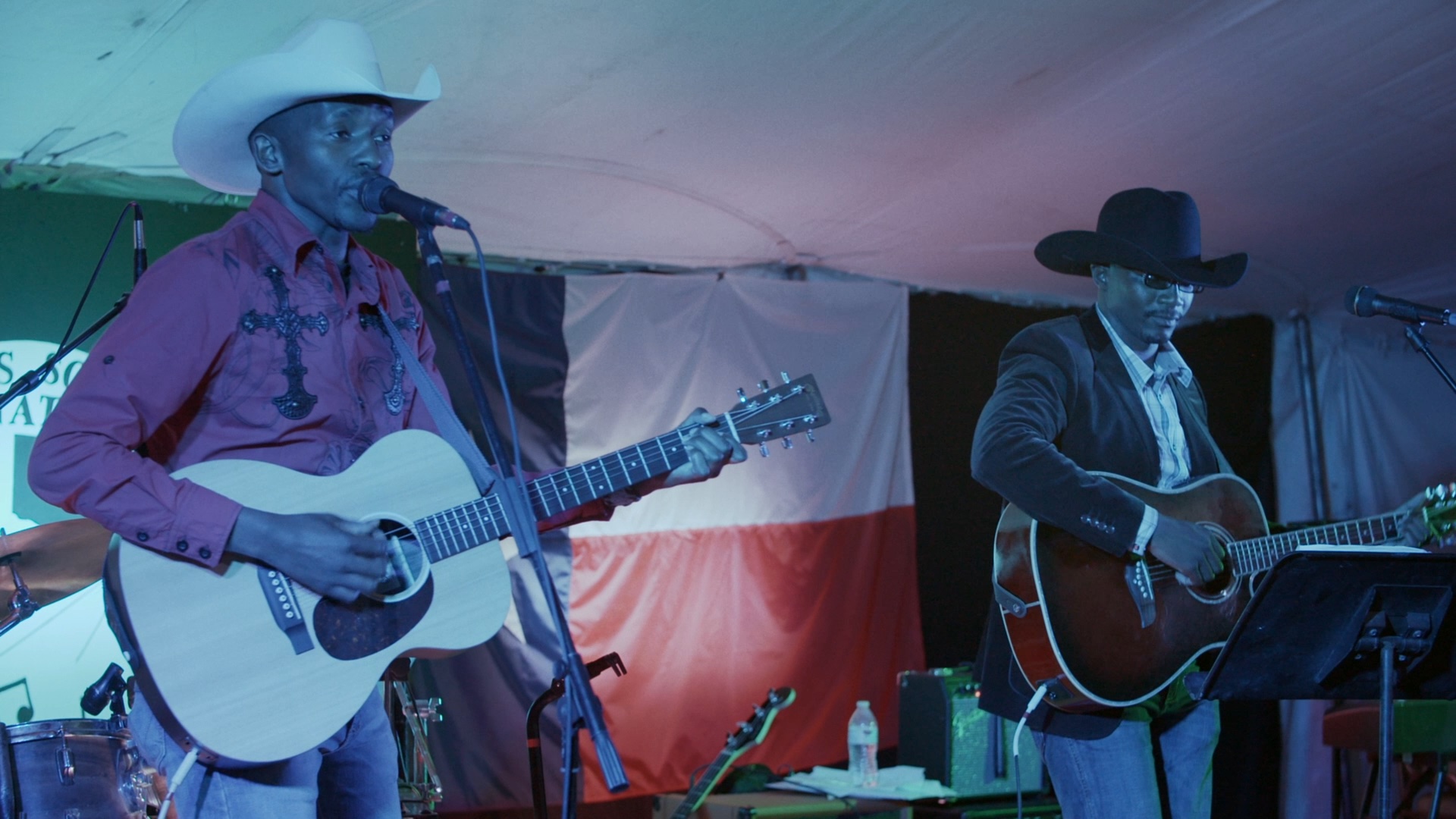 Dusty & Stones is a continent-crossing hero's journey story told through country music. The documentary intimately chronicles the remarkable ride of cousins Gazi "Dusty" Simelane and Linda "Stones" Msibi, a determined duo of struggling country singers from the tiny African Kingdom of Eswatini (known as Swaziland at the time of filming) who long for their big break.
When they are unexpectedly invited to record their songs in Nashville and to compete in a Texas battle of the bands, Dusty and Stones embark on their long-awaited first pilgrimage to the ancestral heart of country music.
Over a momentous ten-day road trip through the American South, Dusty and Stones bring their music to life in a top Nashville recording studio, explore the storied locales of their favorite country songs, and excitedly engage with the culture they've long felt part of from afar.
But this sense of kinship is abruptly thrown into question when Dusty and Stones arrive in the small town of Jefferson, Texas to compete in the battle of the bands. There, the hostile leader of the local backing band threatens to derail the cousins' debut American performance. As their family and friends back home wait for good news, a shell-shocked Dusty and Stones must take the stage and fight to bring home an award for Swaziland.
Dusty & Stones is executive produced by Park Pictures and supported by the HBO New True Stories Funding Initiative, the Gotham Documentary Feature Lab, Film Independent's Fast Track, Durban FilmMart, and the XTR Film Society.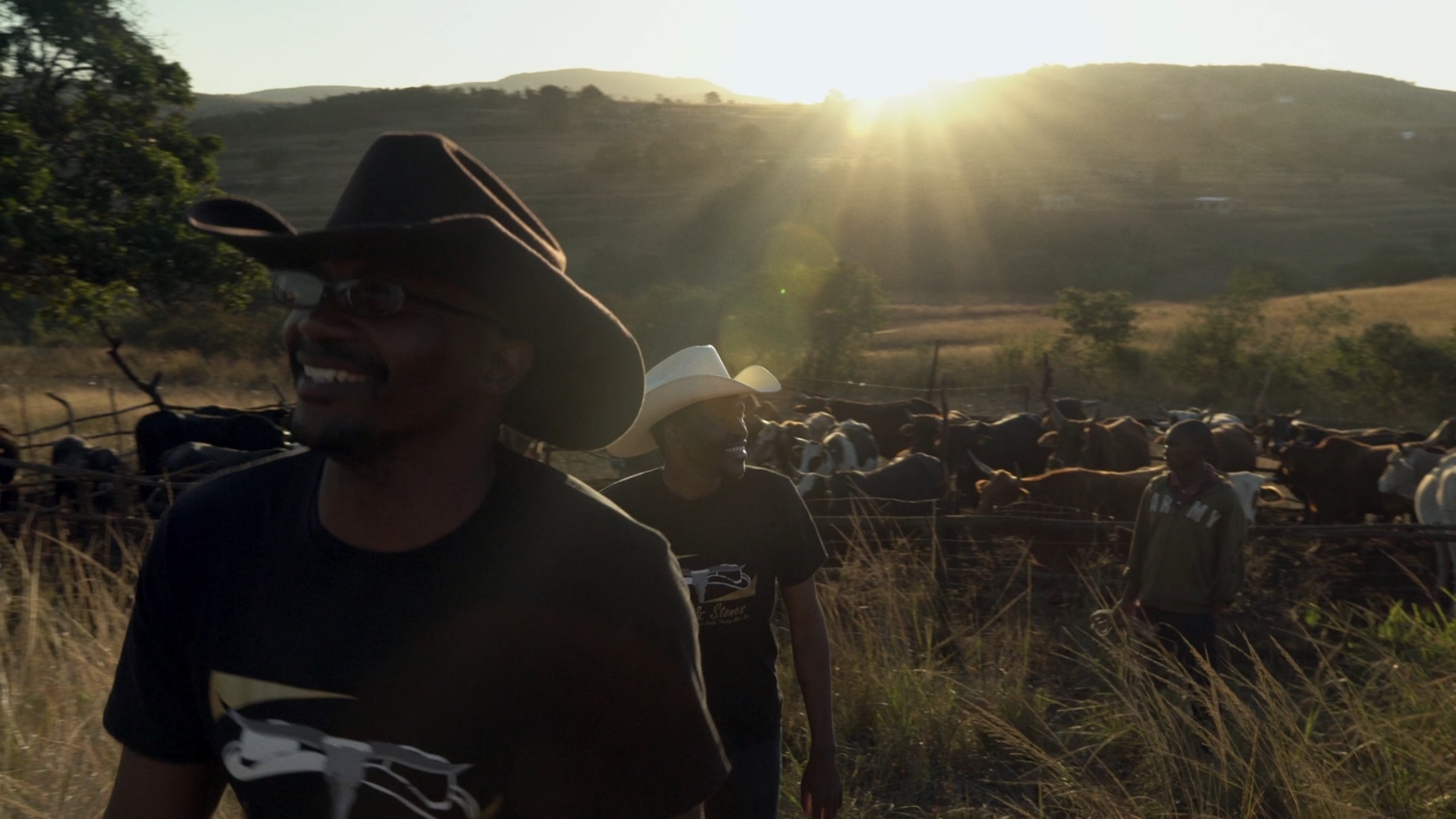 Cousins Gazi "Dusty" Simelane and Linda "Stones" Msibi grew up together in a remote valley in Mooihoek, Swaziland, where they herded their family's cattle after school and went to church every Sunday to watch their grandfather preach. When the Swazi national radio station began broadcasting a weekly program of classic American country music, the cousins heard the joys and hardships of their rural lives reflected in the songs of artists like Dolly Parton and Hank Williams. They became determined to develop a distinctly southern African take on this historically American genre of music.
Dusty and Stones have since become prolific Country singer-songwriters with an international following. The duo's music has been featured on radio stations across Europe and the United States, and their YouTube videos have garnered over 100,000 views.
The cousins are three-time Swazi NACA award winners, South African Country Music Artist Foundation's 2018 International Artist of the Year, and Texas Sound International Country Music Awards' 2017 Duo of the Year.
In addition to playing music, Dusty is a beloved high school English teacher at Swaziland's National High School, and Stones is an accomplished project manager working in construction.
An Ominira Studios Production
In association with
Park Pictures
Directed and Produced by
Jesse Rudoy
Produced by
Melissa Adeyemo
Executive Producers
Sam Bisbee
Cody Ryder
Editors
Jesse Rudoy
Loulwa Khoury
Supervising Editor
Mark Becker
Director of Photography
Michael Koshkin
Original Score by
Yasmin Williams and William Tyler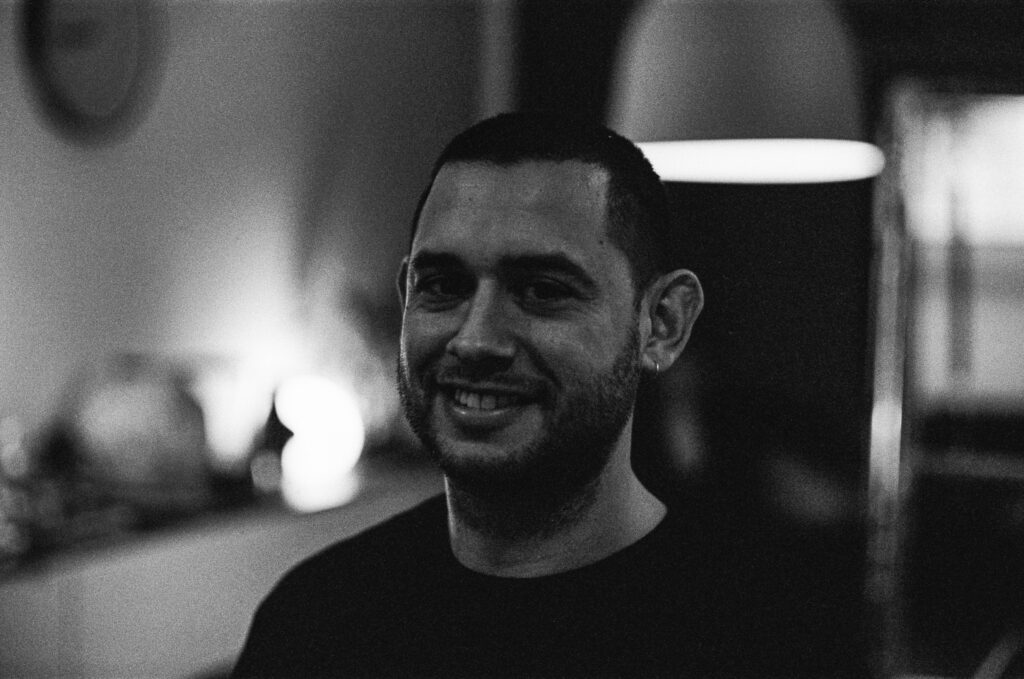 Jesse Rudoy is a filmmaker, musician, and born-again country fan based in New York City. He is currently a story producer and editor on a forthcoming HBO documentary series. He was recently a writer/producer on Morally Indefensible, FX Network's first podcast about the Jeffrey MacDonald case. Jesse has composed original music for brands like Adidas and National Geographic and released music on the record label Let's Play House. He is also the co-founder of White Label Yerba Mate Soda, a beverage brand served at nightclubs and raves throughout New York City. His work has been supported by HBO, the Gotham Film & Media Institute, Film Independent, and Durban FilmMart. Dusty & Stones is his first film.
Melissa O. Adeyemo is a Nigerian-American producer and the founder of Ominira Studios, a New York-based production company.
Her first feature, Eyimofe, premiered at the 2020 Berlinale, has shown at over 20+ festivals, and was acquired by Janus Films. It is currently a part of the Criterion Collection, where Melissa is the first-ever African female producer to be featured in her own standalone spotlight interview. Eyimofe was nominated for an NAACP Award and won five African Movie Academy Awards. Dusty & Stones is her first documentary feature film. Melissa started her filmmaking career with Spike Lee's Inside Man and Steven Spielberg's Munich.